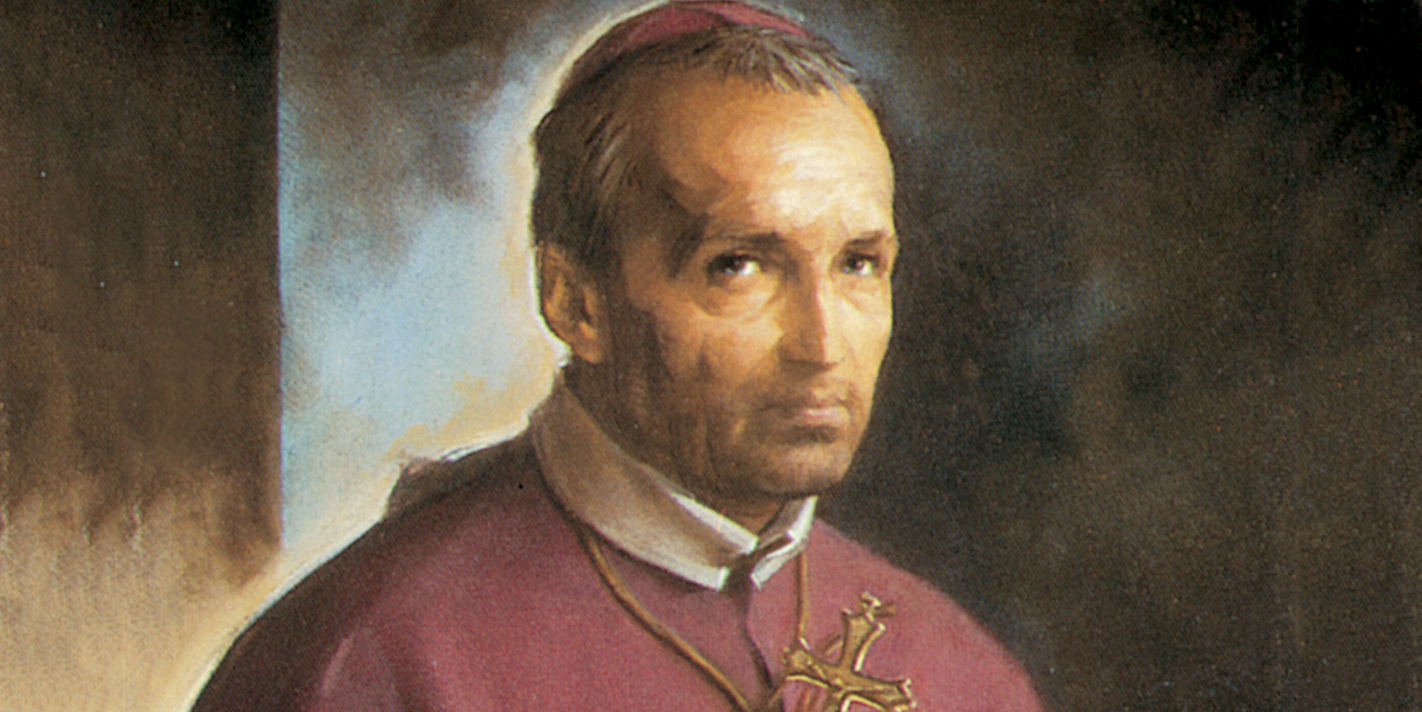 St. Alphonsus Liguori, the Doctor of Prayer
Let us pray, then, and let us always be asking for grace, if we wish to be saved. Let prayer be our most delightful occupation; let prayer be the exercise of our whole life. And when we are asking for particular graces, let us always pray for the grace to continue to pray in the future; because if we leave off praying, we shall be lost. There is nothing easier than prayer. What does it cost us to say, Lord, stand by me! Lord, help me! Give me Thy love…What can be easier than this?
—St. Alphonsus Liguori, Prayer, the Great Means of Salvation
There's many good ways to celebrate the new year with the Redemptorists through prayer. The founder of the Redemptorists, St. Alphonsus Liguori, was a keen advocate of interior or mental prayer including for lay people. He appealed to priests to teach their congregation the simple steps of that prayer method. He was often called the Doctor of Prayer, and he wrote extensively on the subject of prayer including in Prayer, the Great Means of Salvation, and his short and beautiful work How to Pray at All Times.
St. Alphonsus' simple, clear, and easy-to-follow method of prayer is outlined for you in Section One of Living Redemptorist Spirituality which is now available for download below. The Redemptorists are sharing this work with you in the fervent hope that you will incorporate this prayer practice of about a half hour into your daily lives. In addition, we have added a second prayer retreat to our popular OMPH app (see button below) that is modeled on this very same Redemptorist method of prayer.
The prayer app together with Living Redemptorist Spirituality offer all the faithful an opportunity to deepen their prayer and devotional lives in the new year.
St Alphonsus taught that prayer should always be a constant and agreeable conversation with God. God is always near, therefore, everyone who wishes to serve God can go to Him with perfect, unwavering confidence. St. Alphonsus teaches that God in turn will respond with infinite tenderness and love.
In addition to Living Redemptorist Spirituality, we also invite you to download to your phone our free mobile app which includes a short prayer retreat based upon St. Alphonsus' method. Click on either or both of these wonderful, free offers below.