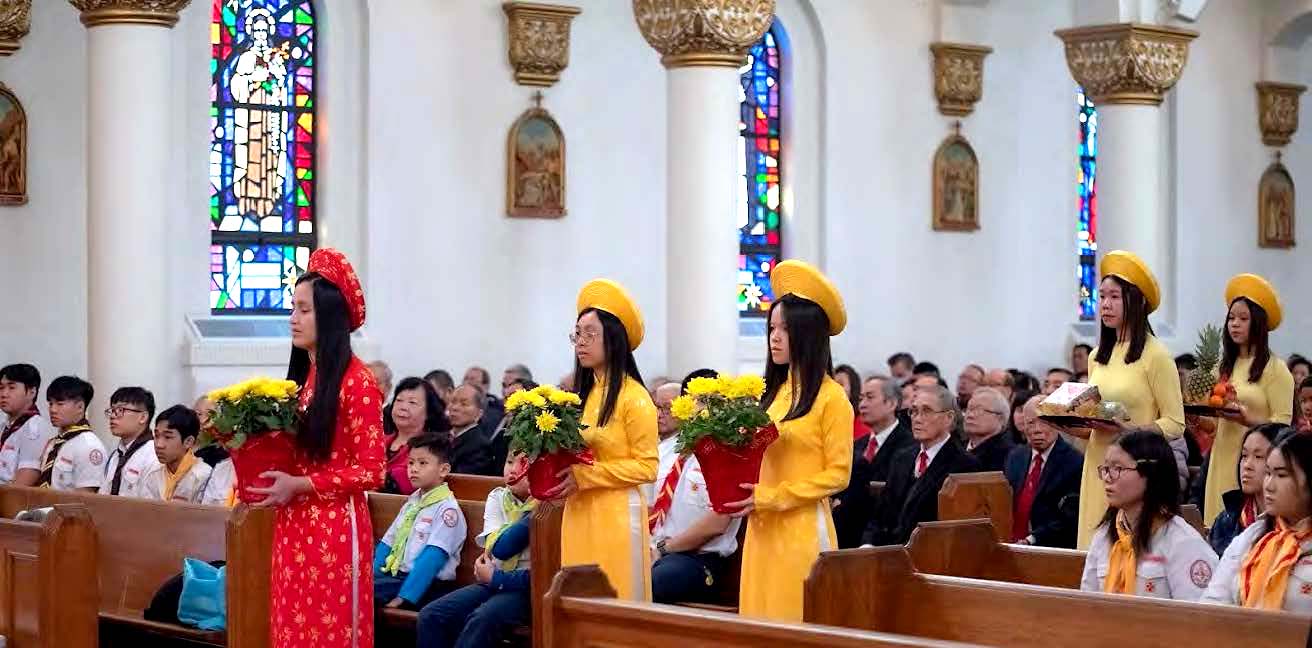 Redemptorists Celebrate Vietnamese New Year
by Anthony Nguyen, C.Ss.R.
Vietnamese Lunar New Year (Tet or Tet Nguyen Dan in Vietnamese) is the most important traditional holiday in Vietnam. It was celebrated this year from Friday, January 20 to Thursday, January 26. Catholic Vietnamese offer the first three days of the year to the members of the Trinity, an important tradition for Vietnamese Catholics to pass on to their descendants. We owe a debt of gratitude to Fr. Alexandre de Rhodes, a great missionary during the early years of Catholicism in Vietnam who introduced this tradition. For generations, Vietnamese Catholics have devoted the first day of the year to giving thanks and praise to God, the Father, who created us and gave us the gift of our families. Also on this day Vietnamese Catholics remember in prayer their ancestors—those who have passed away and those who are still living. Children, especially those who live far from their parents, try to go home to express their love and offer their parents best wishes for the New Year.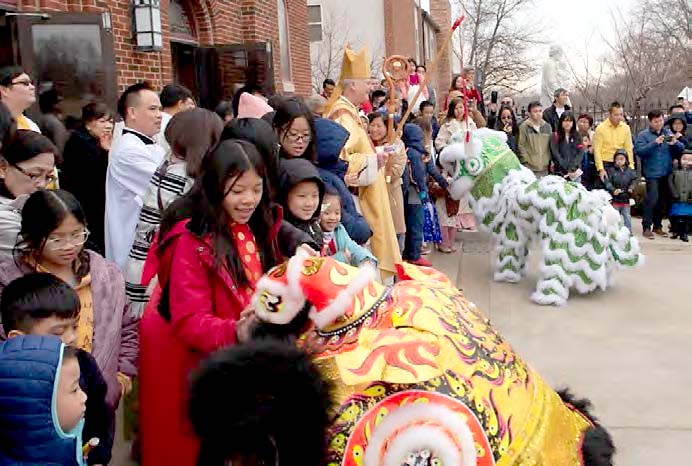 On the second day, Vietnamese Catholics offer their deep gratitude to God's Son, who came into the world to establish a country of peace based upon the rule of love: loving God and loving others as well. On this second day of the New Year, the Vietnamese faithful pray for the country's stability and peace. The third day of the New Year is offered to the Holy Spirit, as the Vietnamese pray for a great harvest and stable jobs for everyone throughout the year. In other words, the first three days of the year are celebrated in the spirit of joy, peace and prayer.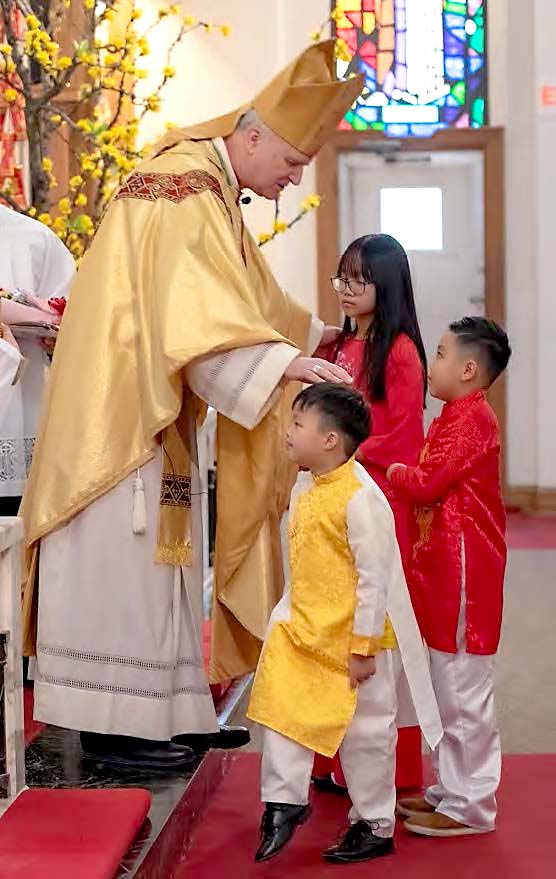 As Redemptorists of the Denver Province, we are pleased that Archbishop Gustavo Garcia-Siller of San Antonio and Bishop James Johnston, Jr. of Kansas City-St. Joseph, ushered in the Year of the Cat with their Vietnamese Catholic communities. Fr. Luong Uong and the Parish Council at Vietnamese Holy Martyrs Parish in San Antonio, and Fr. Francis Pham and Fr. Thanh Nguyen and their Parish Council at Church of the Holy Martyrs in Kansas City, brought the spirit of joy, peace, and prayer to participants in traditional celebrations. Community members at St. Michael's in Chicago also celebrated the Vietnamese New Year, enjoying an authentic Vietnamese meal. Of course they also received their 'red envelopes,' which symbolize prosperity and luck, at the end of the meal.
---
Are you wishing to deepen your prayer life this year? Our all-new mobile prayer app based on St. Alphonsus method of mental prayer is available free to you.