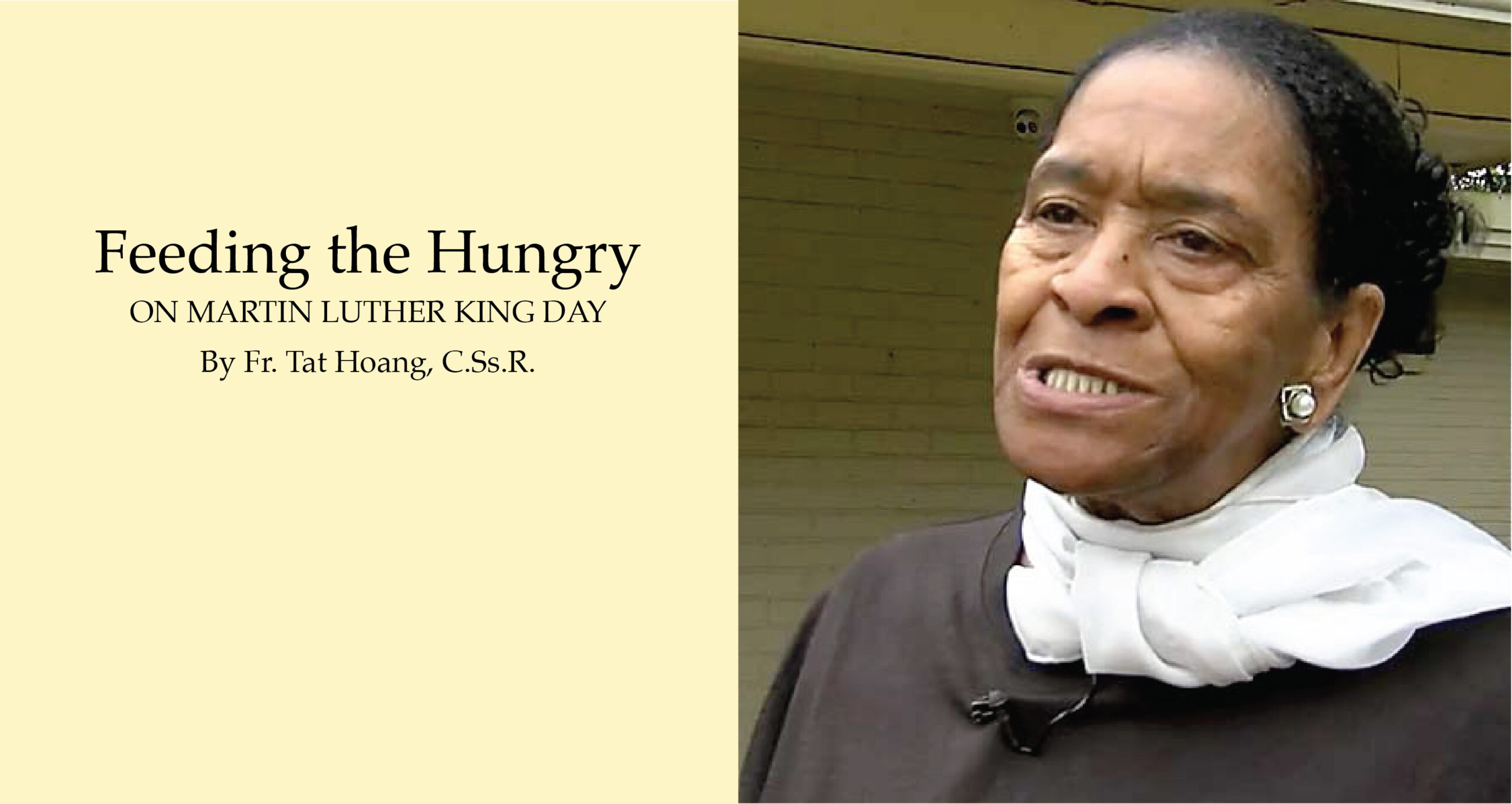 Feeding the Hungry on Martin Luther King Day
Seabell Thomas and the other volunteers from St. Gerard Catholic Church know that prayer and a hot meal can go a long way. "Today was a special day, Dr. King's birthday. He fought for feeding the hungry, to change the laws and conditions. Maybe we can touch and give some of the people around here hope that their conditions can change," said Ms. Thomas, a long-time volunteer at Redemptorist St. Gerard Catholic Church in Baton Rouge. The doors of the Seelos Hall usually open on Tuesdays and Thursdays to feed those who are in need, but volunteers like Ms. Thomas wanted to give back to their community on the Monday of the holiday in tribute to Dr. King. "They are doing a wonderful job; they are doing what Dr. King wanted—blacks and whites are working together here. So, thank God for this. Dr. King, if you can hear us, they are holding hands and marching together," she added.
St. Gerard Catholic Church not only fills the stomachs of their community, but they also give out clothing to remind folks that St. Gerard's is a safe space. Ms. Thomas initially started the mission on her own, but now her group has grown, and she hopes it will continue to change lives. "The community that does this, loves us," said Erica Hudson, who goes to Seelos Hall twice a week for food, but also relies on the support from the staff. "This is a wonderful program where we can come get something to eat, and you know it's also related to Jesus. So, we are happy that they are here, and we are very thankful that they are here."
Just like Martin Luther King, everyone has a dream, but over at St. Gerard Catholic Church, the dream is that more will get back on the right path, like Ms. Hudson.
---
View the broadcast on WAFB Baton Rouge.
---
Are you wishing to deepen your prayer life this year? Our all-new mobile prayer app based on St. Alphonsus method of mental prayer is available free to you.