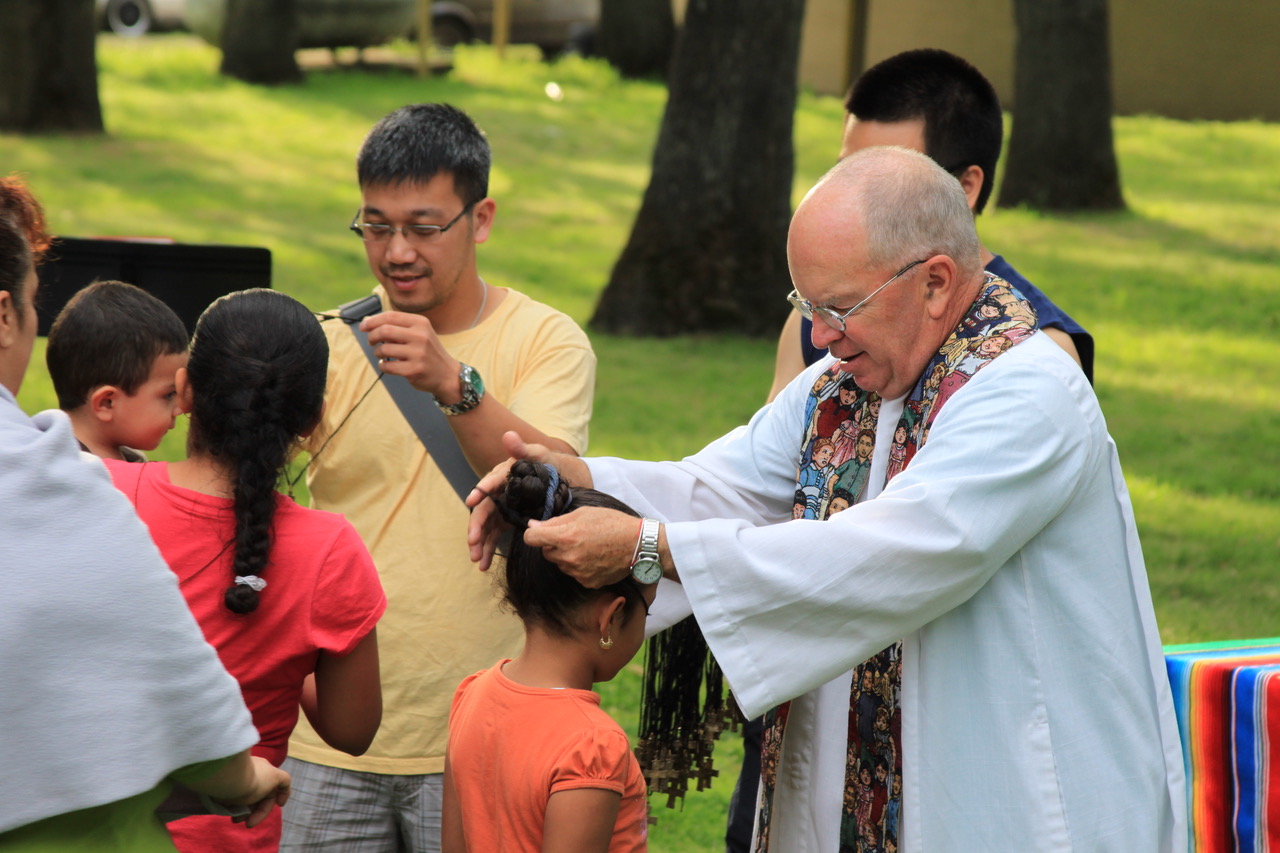 Padre Migrante
A Website about Migrant Ministry
"The most abandoned, to whom in particular the Congregation is sent, are those for whom the Church has not yet been able to provide sufficient means of salvation, those who have never heard the Church's message, or at least do not receive it as the "Good News", and finally those who suffer harm because of division in the Church."  —C.SS.R. Const. 3
The Redemptorists are excited to announce a new website dedicated to migrant ministry. The "Padre Migrante" Web Project seeks to celebrate our Redemptorist tradition of Hispanic immigrant ministry while offering our years of experience to help local churches embrace their call to accompany these families through excellent pastoral care. Created by Fr. Mike McAndrew, C.Ss.R., the Padre Migrante website is more than the work of one person. Redemptorists walk with migrants lacking spiritual care, offering care for the poor and resources for dioceses and parishes to welcome migrants to Jesus' word, the celebration of the sacraments and the journey of faith. 
Migrant Ministry
Redemptorists entered Hispanic ministry in California at the beginning of the twentieth century by offering missions of evangelization in Spanish. Preaching parish missions in small towns, Redemptorists formed leadership groups that founded mission communities in towns with no Catholic church. The Redemptorists served the mission churches until the diocese could send a pastor to take over the fledgling parishes. The Fresno Redemptorist community founded twenty-one parishes in the diocese of Fresno. Most of the parishes were in small towns. The Santa Teresita Chapel Car was a mission chapel on wheels that served migrant workers who came for seasonal work in the fields.  One of the mission churches of Fresno served the Chinese community and another became the African American parish in Fresno.
In Texas, missionaries from the Redemptorist community in San Antonio developed many initiatives for Hispanic ministry. Several Redemptorists followed migrant farmworkers as they traveled from the South to the North following work in fruit and vegetables through the heartland. Many Redemptorists seminarians in the 1950s and 60s and 70s were introduced to Hispanic ministry offering catechesis to children of migrant farm workers in Wisconsin. Working with Fr. Jimmy O'Connell, preparing children for First Communion and participating in Masses in migrant camps initiated many seminarians into the lives of Hispanic migrants and immigrants. 
Padre Migrante offers stories from Fr. Mike's many years of service to the migrant community, as well as articles on evangelization, formation and ministry today.