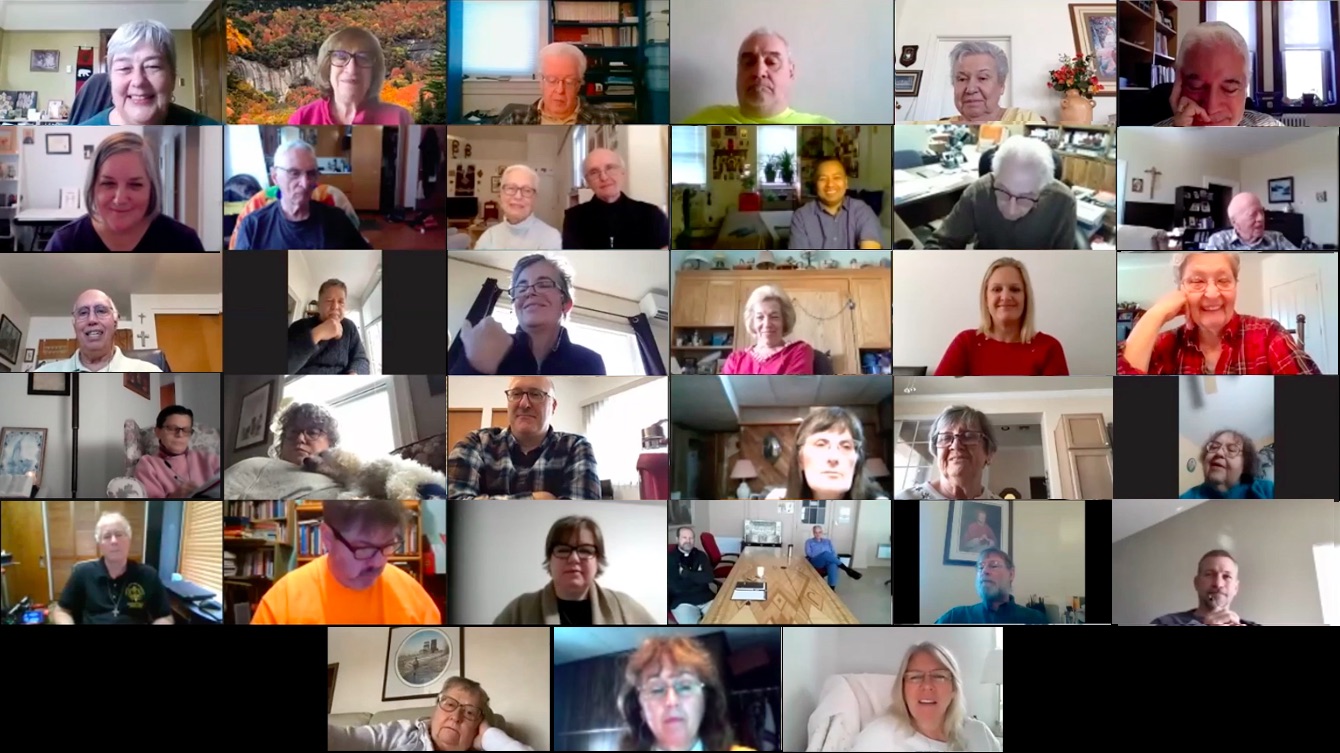 Zooming in on Redemptorist Spirituality through Partners In Mission Retreat
In late November, Anne Walsh, North American Director of Partners in Mission, conducted a retreat "Gathering in a Time of Pandemic." Two of the participants in the retreat offer their reflections.
by Diana and John Davenport
With a deadly pandemic taking our loved ones, isolating us from each other, and destroying the world's economy, there is great danger that we might see these times as the worst in human history–and lose hope for our future. We should be encouraged, Anne Walsh pointed out to a group of more than thirty-five participants in a recent "Zoom" retreat for North American Partners in Mission, by our Redemptorist approach to life – one that that never, ever, gives up hope that God's love and mercy will always be with us.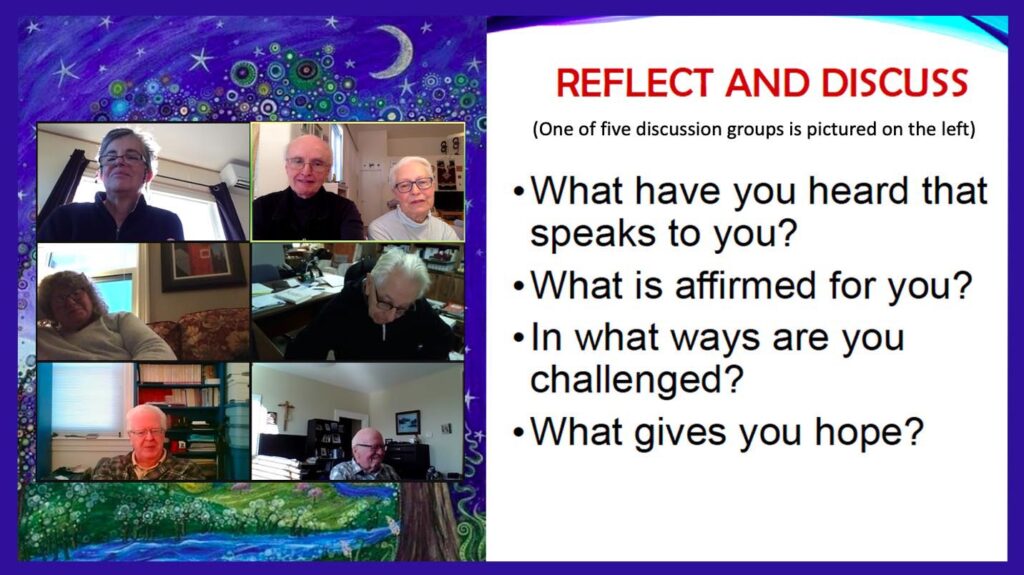 During the first segment of the retreat, Anne presented the Redemptorist ideals of ministering to the most abandoned, bringing Christ's love to all we meet, and plentiful redemption available to all. As she did throughout the retreat, Anne used scripture, prayer, song, small-group sharing (using Zoom's "breakout room" feature), and visual images to convey the message.
In the second segment, Anne pointed out why we should not lose hope even in the face of death. We saw the hope and joy of one of the Redemptorist Ukrainian martyrs, Blessed Methodius Dominik Trcka, just a short time before he died at the hands of the communists. Anne noted that while some "martyrs" may be called to die for our faith, everyone is called to live every moment of our lives passionately loving God. In the witness of the martyrs who give their lives, we see that this love is not defeated by death.
In the third segment, we got a sense that perhaps our times are not the worst or most challenging humans have faced after all. We may see the world tearing itself apart from greed and selfishness, but Redemptorists like Blessed Francis Xavier Seelos saw his country, the United States, tearing itself apart in our Civil War. He saw vicious and deadly attacks against Catholics. He saw his people perishing from the Yellow Plague, and died from it himself while ministering to those who suffered from it. The message is, "Take courage! God's love was not conquered in Blessed Seelos' time by all turmoil, and it will not be conquered in ours."
Thank you Anne, for reminding us of all that we have to hope for.
___________________________
To learn more about Partners in Mission and Redemptorist Spirituality, Fr. Greg May, C.Ss.R.,  invites you to join him on YouTube to view his series of lectures on Redemptorist Spirituality. You can also contact Fr Greg at PIM@redemptorists-denver.org for more information.