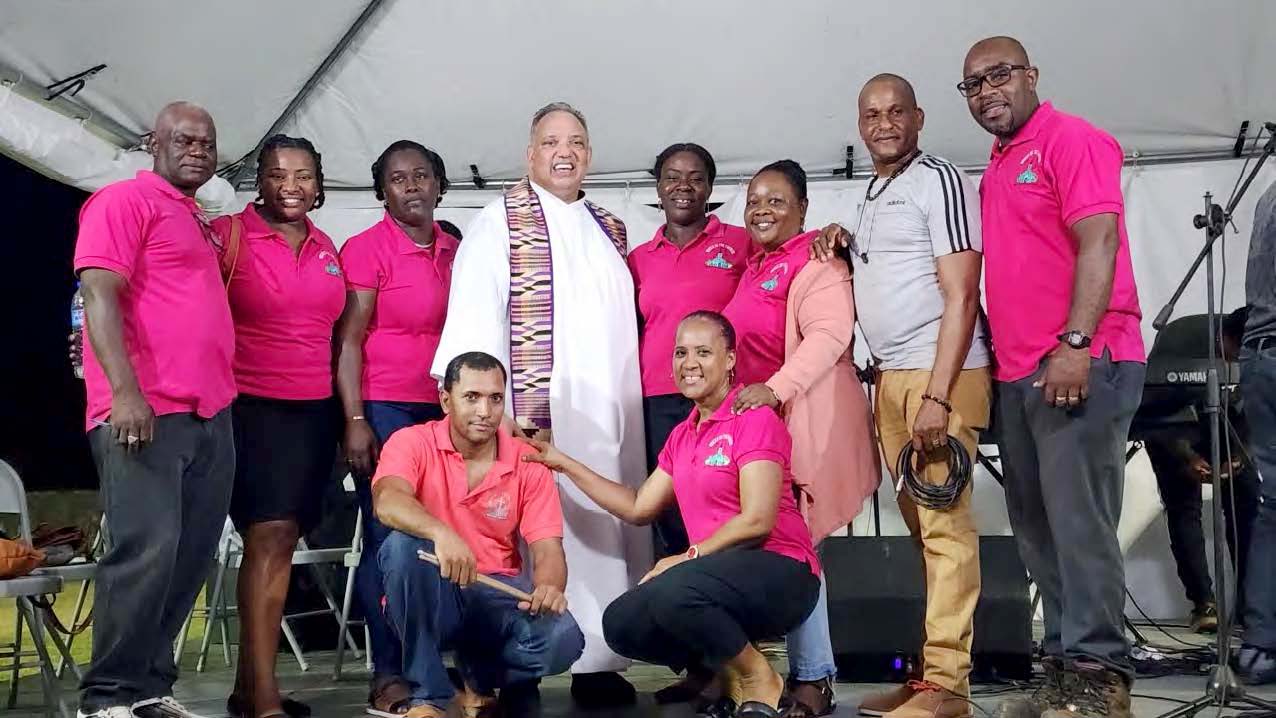 Back to Basics
St. Lucia Lenten Revival Inspires the Faithful
Our own Fr. Maurice Nutt preached a Lenten Revival for Our Lady of Assumption Parish at the Philip Marcellin Grounds in Vieux-Fort, St. Lucia on March 6-8. Violence in the city ceased during the three-day event, which attracted a packed crowd – including many people from the surrounding communities of Castries, Micoud and Laborie.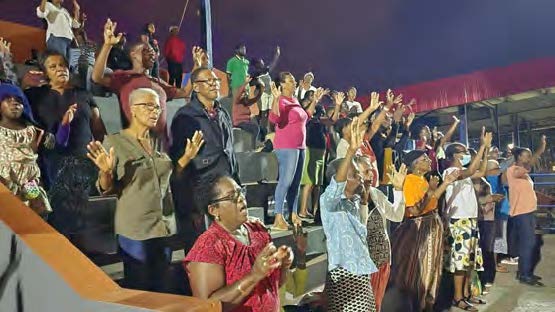 Each night of Fr. Maurice's "Back to Basics" revival began with the Rosary and a Praise & Worship segment. Monday night's "Expecting the Unexpected" message was taken from the Gospel of Mark 10:46-52 (Jesus heals blind Bartimaeus). The faithful were reminded to put their needs before God and believe to receive His blessings. Tuesday's "You Can Always Come Back Home" message was taken from the Gospel of Luke 15: 11-32 (the Prodigal Son). Fr. Maurice said that when we make mistakes or do the wrong things, it is important to acknowledge our sinfulness because God is always ready to welcome us back home. As Christians, it is important to regularly say that we are sorry, accept our blame and ask for forgiveness from each other. Wednesday's message about expressing gratitude was from the Gospel of Luke 17: 12-19 (Jesus heals 10 men with a skin disease). Fr. Maurice reminded everyone to express gratitude by saying "thank you" to others and to God for all that He has done for us. Quite simply, "Back to Basics" is all about saying "I love you," "I am sorry," and "thank you."
Participants described Fr. Maurice as "vibrant," "energetic" and "insightful." "He was on fire!" explained Kerian Calixte. "His style of delivery was interactive as he incorporated dramatization and elicited participation, which made it all the more enriching. Fr. Maurice creatively applied local examples to emphasize his messages and was very impactful. Another highlight was when he called all the young people and children forward to recognize and pray over them. It was a time for spiritual renewal as he prayed, anointed and blessed those who were present. Everyone was encouraged to practice acts of love and gratitude." Voices of the Faithful from Grace Chapel (above, with Fr. Maurice) performed truly uplifting Praise & Worship segments during the revival, which culminated with solo renditions by the Grace band led by Cuthbert.
"The general consensus was that people were spiritually nourished, and they wished the revival lasted longer than three days," Kerian added.
—Adapted from an article submitted by Kerian Calixte
---
Are you wishing to deepen your prayer life this year? Our all-new mobile prayer app based on St. Alphonsus method of mental prayer is available free to you.