Winter 2023 Denver Province Snapshots
Top Story:

---
Redemptorists Recognized at Spark of Hope Gala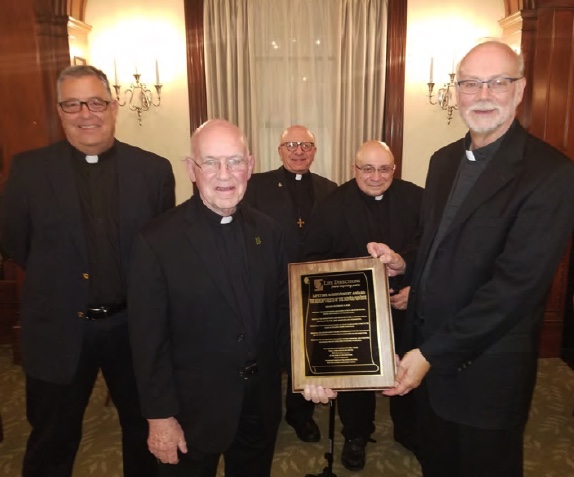 Seventy-two participants gathered at the historic Fortnightly of Chicago for the Spark of Hope Gala to thank our Redemptorist leadership for supporting Life Directions. The organization was started in 1973 to identify the cause of violence in Detroit. Life Directions expanded to Chicago in 1990 under the leadership of Fr. Jim Shea, who joined the Board of Directors. Fr. Dick Thibodeau, his successor as Provincial Superior, also served on the Board. Our work in Detroit and in Chicago centers on the social-emotional learning process as well as one's responsibility to forgive. It is recognized for its unique response to trauma such as homicide and suicide among youth and young adults.
---
And More!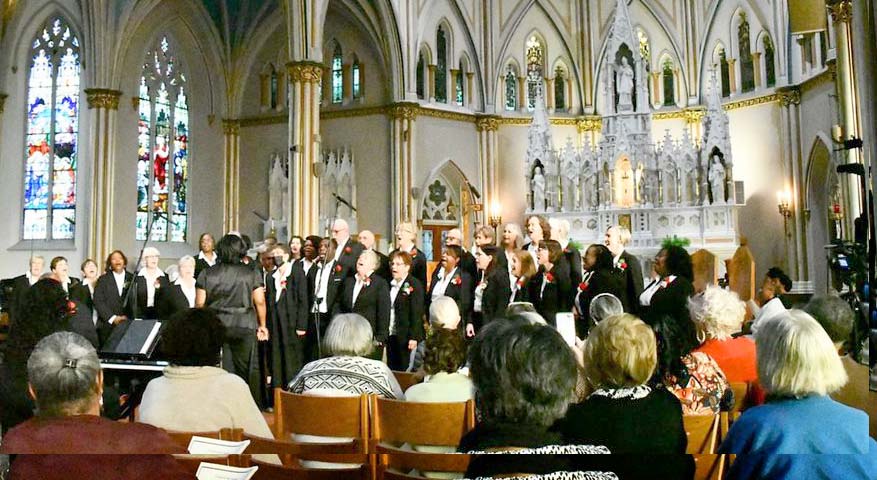 Concert at the Rock:  St. Alphonsus "Rock" Church in St. Louis recently hosted its annual Concert of Negro Spirituals, a popular tradition that showcases the foundational cornerstone of African American sacred music. Parishioner Caleb Campbell, a multi-talented youth mentor, public speaker and media personality, served as griot—a revered storyteller who preserves the oral history of his people to ensure that the community has the perspective of the past upon which to base current decisions.  Featured performers included Community Gospel Choir of St. Louis, the North City Deanery Area Choir, the Legend Singers Choral Ensemble and the parish's own Voices of Praise Choir, the Voices of St. Alphonsus and the Liturgical Leaders in Motion dance ministry. "Spirituals are a very important part of Black history," said Fr. Steve Benden, pastor. "It is important to remember the faith of the people that kept their spirit alive. This is what Spirituals are about: the resiliency of the human spirit in spite of oppression." Enjoy the concert at: https://youtu.be/rQ1xUizGosc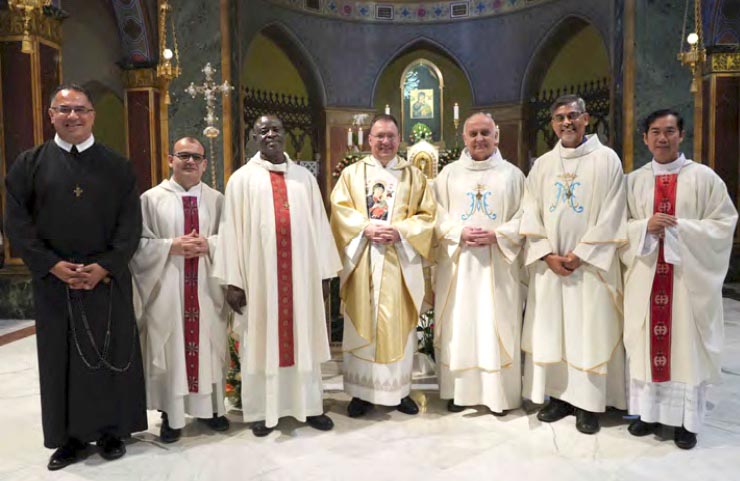 Redemptorist General Chapter Concludes: After four weeks of presentations, discussions and deliberations, Redemptorists representing 85 countries throughout the world wrapped up the General Chapter last week. In addition to reviewing the current state of affairs worldwide, Capitulators focused on the Redemptorist identity and mission, and identified major challenges to be addressed in the next six years. Reflecting the spirit of the deliberations, "Missionaries of Hope in the Footsteps of the Redeemer" was chosen as the new theme for the sexennium. Fr. Rogério Gomes was elected Superior General and Fr. Zdzislaw Francois Stanula was elected Vicar General. Others elected to serve on the General Council include: Fr. Nikolas Ayouba, Fr. Jairo Diaz, our own Br. Larry Luján, Fr. Ivel Mendanha, and Fr. Paul Vinh.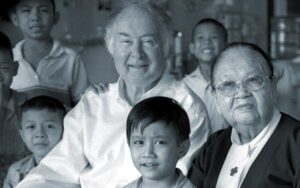 NY Times Showcases Fr. Joe Maier. Reporter Seth Mydans showcased Fr. Joe Maier, C.Ss.R., and his 50 years of ministry in Thailand in a front page article in the New York Times published on October 14. Shunned by Church officials because of his "boorish behavior," Fr. Joe initially came to Klong Toey, one of Bangkok's poorest neighborhoods, as a sort of exile. "Nobody wanted me around," he said. "I was drunk; I was always angry about something, an angry young man. I didn't fit in." But in Klong Toey, Fr. Joe, now 82, found his place in the world, an outcast among outcasts. Read the article.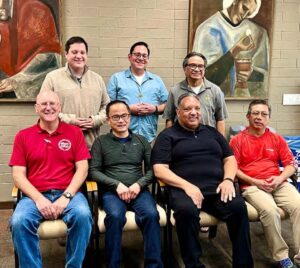 New Denver Province Leadership Team Elected: CONGRATULATIONS to the new leadership team elected to serve the Denver Province in the next quadrennium: Fr. Kevin Zubel, Provincial Superior; Fr. Aaron Meszaros, Provincial Vicar; Fr. Anthony Nguyen, Provincial Consultor; and Extraordinary Consultors Fr. Maurice Nutt, Fr. Stephen Benden, Fr. Binh Ta and Fr. Chuong Cao. A diverse group, the newly elected bring a variety of experiences to their new positions. Fluent in English, Spanish and Vietnamese, they have served in formation, preaching and retreat ministry, as well as in Hispanic and Asian ministry.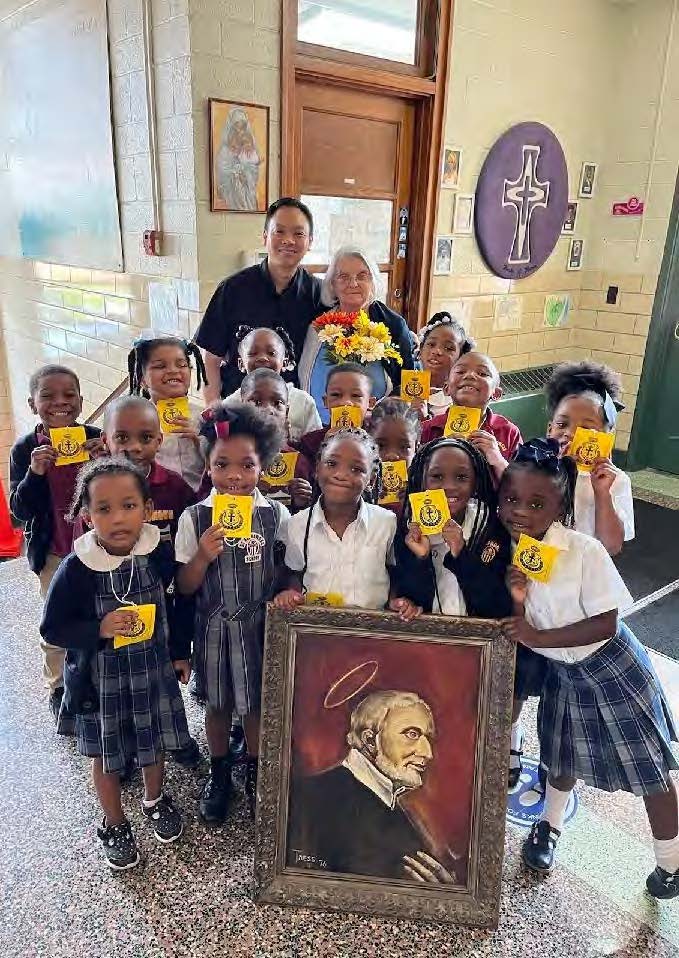 Happy Birthday Redemptorists: Deacon Thien Hoang was delighted to pop into St. Alphonsus School last November where he was greeted by an eager group of grade-schoolers excited to celebrate the 290th anniversary of the founding of the Congregation of the Most Holy Redeemer. Sr. Monica Ellerbusch, RSM, principal, helped the little ones make necklaces bearing the seal of the Congregation, which they proudly wore to identify themselves as "Redemptorist" while they posed around a portrait of St. Alphonsus.
Welcome: The Denver Province is pleased to welcome seven members into the Circle of Redemptorist Associates in New Orleans. The new members  made commitments as Redemptorist Associates in a special ceremony during Mass last November. This diverse group gathered to explore and discuss the Redemptorist charism for several months before committing to share in the spirituality and mission of the Redemptorists during the next quadrennium. These new members come from a variety of backgrounds, careers and life experiences, further enhancing the rich dimension of our growing collective of Redemptorist Associates from throughout North America.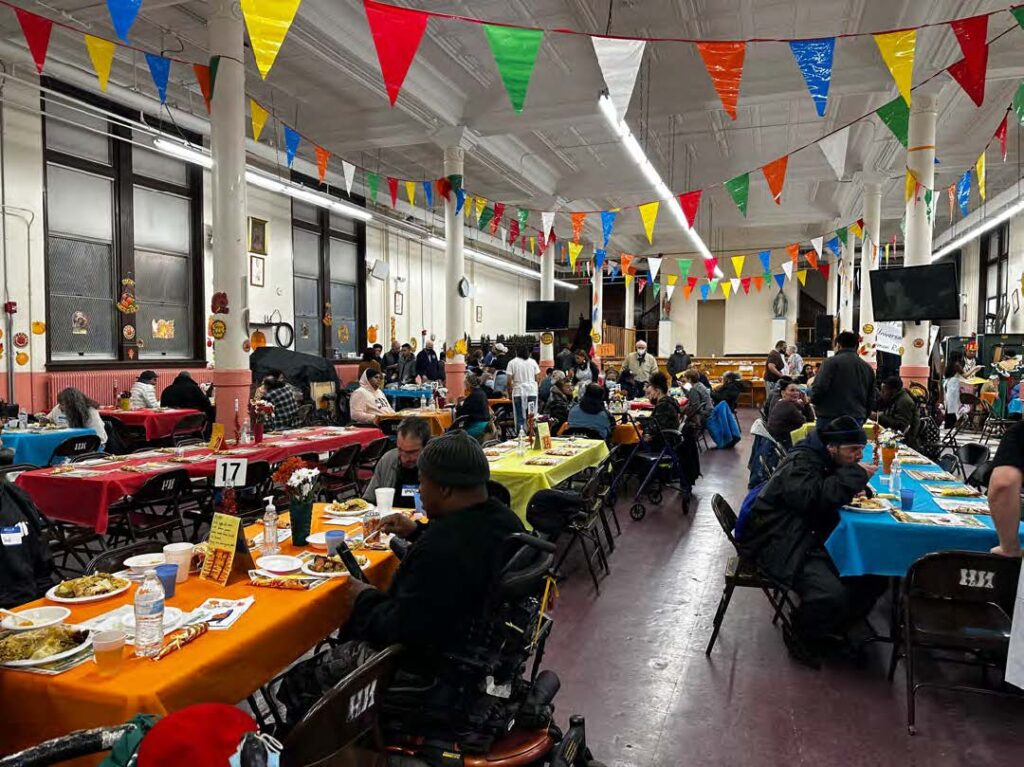 Thanksgiving in the Bronx: Redemptorist novitiate students spent a full week in preparation for their annual communal Thanksgiving feast at Immaculate Conception Parish in the Bronx. This annual parish celebration had been cancelled for the last few years because of the pandemic and was resumed in 2022 as the students handed out invitations for several weeks prior to the event to the homeless of the neighborhood. On Thanksgiving Day, students at the Novitiate helped serve a traditional Thanksgiving meal while other students delivered hot meals to the homebound in the neighborhood. It was a heartwarming experience that ensured that everyone in the neighborhood had an opportunity to celebrate Thanksgiving.
Feast of Our Lady of Guadalupe Celebrated in Kansas City: Our Lady of Perpetual Help Redemptorist Parish in Kansas City held its  annual feast day celebration of Our Lady of Guadalupe on December 10. After the traditional ceremony, pan dulces and Mexican hot chocolate were served.
Snapshots adapted from Denver Link; special thanks to Kristine Stremel.

---
UPCOMING DATES
February 2: Presentation of the Lord
February 12: Our Lady of Lourdes
February 22: Ash Wednesday
March 15: St. Clement Hofbauer Feast
March 25: Annunciation
April 2: Palm Sunday
April 7: Good Friday
April 9: Easter