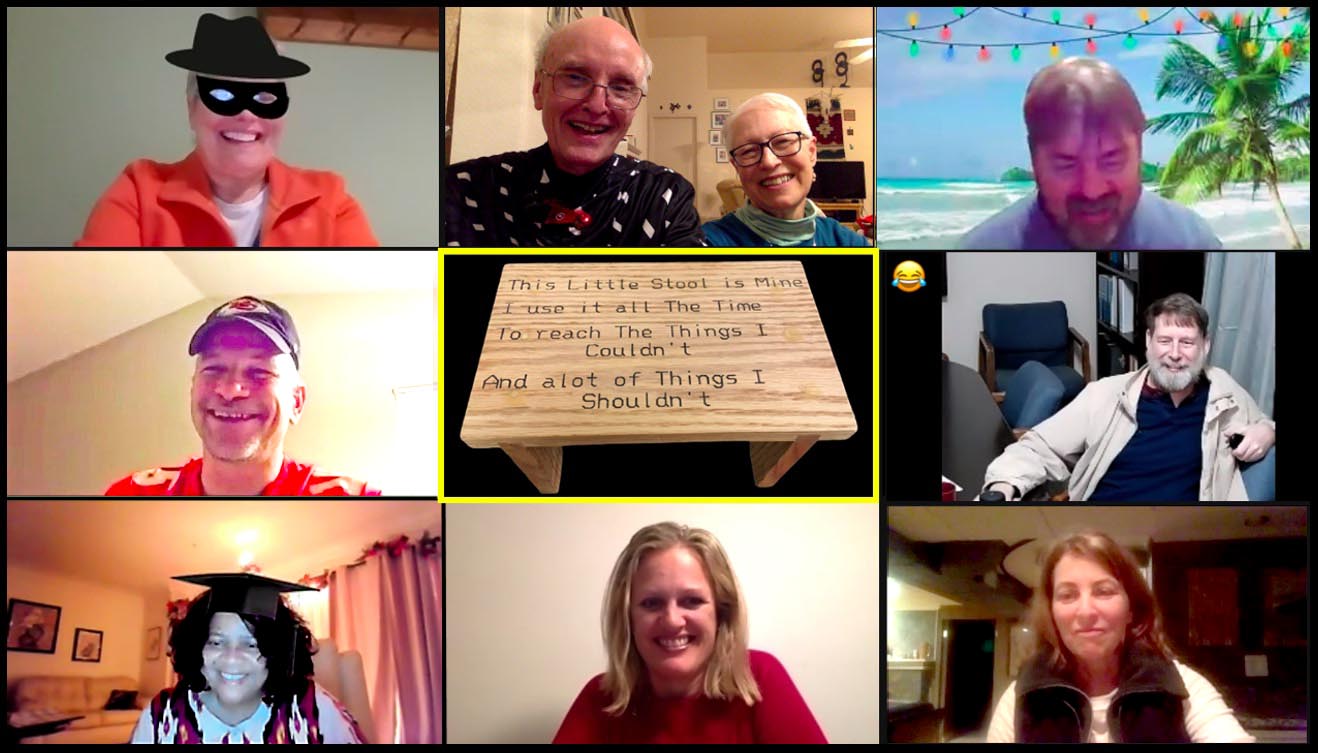 2020 Virtual Blessings 
One silver lining of the pandemic has been our growing ability to connect through technology. Partners in Mission has been in the forefront of these changes.
By Fr. Greg May, C.Ss.R.
The new year has begun, and many people are glad to put 2020 behind them. We continue to suffer the consequences of the pandemic, but there is new hope offered by the vaccines now being distributed throughout the world. Has anything positive come from this experience? Social distancing has led to a reconnection of families living under the same roof since they have spent more time together. New technologies have become an integral part of everyone's daily life. Personal interaction is always best, but being able to see and talk to others virtually has made religious services, work, school and connecting with family much easier. 
The Redemptorists have valued our relationships with the laity for the sake of our mission from our beginnings especially in the time of St. Alphonsus. St. Clement formed circles with laity to share faith and have an active participation in ministry. This concept is still being pursued today as modern technology makes it easier for us to connect with people using virtual platforms such as Zoom for communication and learning.
As part of our growing Partners in Mission ministry, there are now several circles that exist throughout the Denver Province. These Redemptorists Circles have used the new virtual technologies to continue and deepen our connections with each other in spite of the pandemic and quarantines. Our Chicago Circle was formed at St. Michael's Church, but several members have joined virtually from different parts of the country. Once the lockdowns were put in place because of COVID-19, the circle became virtual for everyone.
The Tucson Circle had to adjust to the quarantine by gathering virtually rather than at the retreat house. In spite of social distancing, the circles have been able to function and flourish during this time by sharing their lives and faith.  
The Redemptorists of the Denver Province have increasingly used virtual gatherings to do their ministry and keep in contact with one another. This has been a learning curve since many had not used virtual gatherings prior to 2020. For young adults and children, this form of communication had already become part of their everyday life. Many older adults have had to learn how to use these programs. The average age of our members is over 70 and we had to update computers with cameras and microphones or learn how to install apps on smart phones and pads. Many found this process easy while others asked for assistance. Once the basics were learned, the interaction on a virtual platform like Zoom allowed for group gatherings and celebration of liturgies.  
What will happen after the pandemic? Many people may want to go back to what has been the normal interactions of the past, but for those who see the value of technology, they may see virtual connections as an important tool for the future. Being able to easily connect with others at a distance can enhance living their faith. They will be able to take advantage of virtual learning and be connected to new organizations. Most people might have an opportunity to participate with retreats or workshops once a year but in the virtual world, there are events that they can attend several times a year or participate with distant groups that can support them in their faith or spirituality. Modern technology is a blessing that can enhance the proclamation of the Gospel and help people on their journey of faith. Partners in Mission is one Redemptorist ministry that has helped people continue their faith journey online throughout the pandemic.
Visit us on YouTube to learn more about Partners in Mission and Redemptorist Spirituality,  or contact Fr. Greg May, C.Ss.R., at PIM@redemptorists-denver.org.