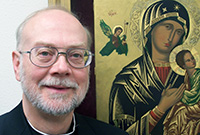 Hope—Summer, 2020
The Coronavirus continues to challenges our faith and resources. During this pandemic it's most important that we continue to pray as one community. We offer you this issue of Hope as a witness to our faith and our solidarity with all the people of this world, especially those who are poor or in any way afflicted.
In this Summer issue we once again explore the rich spiritual tradition of the Redemptorists as we pray together online and in our churches. We offer you an array of online resources—from Novena prayers and Masses for the feast of Our Mother of Perpetual Help, to links to our Redemptorist resource page, to Fr. Kevin Zubal's powerful online video series on hope and peace in a time of pandemic.
Please continue to pray together with us!
Yours in our loving Redeemer,
Very Reverend Stephen T. Rehrauer, C.Ss.R.
Provincial Superior, Redemptorists of the Denver Province
In This Issue: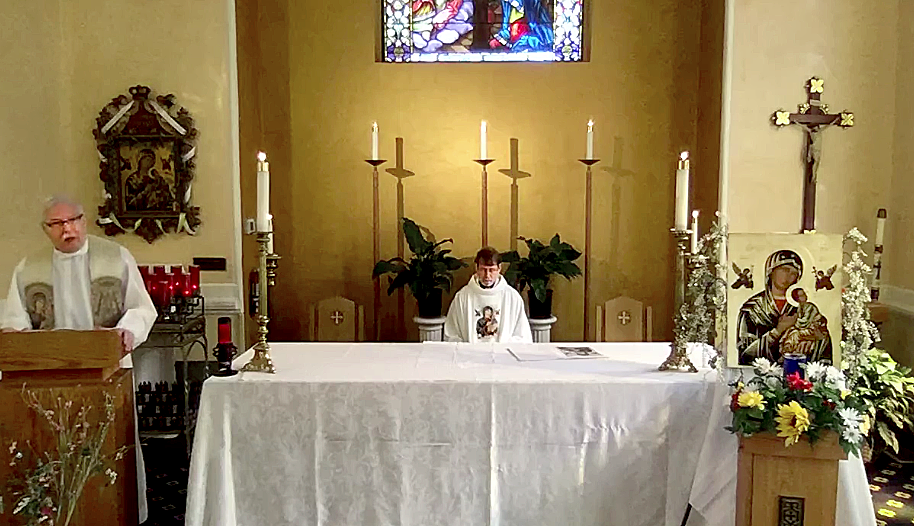 Feast of Our Mother of Perpetual Help
Mass and novena prayers went online for this year's Our Mother of Perpetual Help celebrations.
Serving the Community in Kansas City
The Redemptorist Social Services Center is fighting hunger in Kansas City with a new drive-through distribution initiative.
Reflections in the Time of Pandemic
Fr. Kevin Zubel, C.Ss.R., offers an outstanding series of reflections that speak deeply to our fears and anxieties not only during the pandemic, but as we confront any time of hardship or uncertainty.
Making Her Known
Our Lady of Perpetual Help Redemptorist Parish in Kansas City uses its church doors to promote devotion to Our Mother of Perpetual Help.
Summer Denver Province Snapshots
All the latest news from the Denver Province.