Summer 2020 Denver Province Snapshots
---
Ordination, Professions & Jubilarians: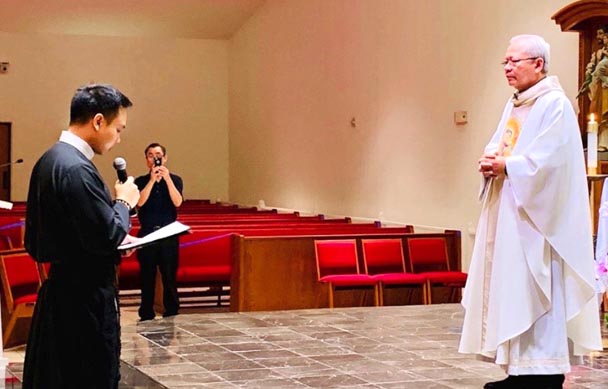 Temporary Vows: Thien Hoang, a student of the Denver Province, renewed his temporary vows on May 21 at Mother of Perpetual Help Parish in Garland, TX. Mother of Perpetual Help is in a suburb of Dallas, and one of the larger, more active parishes staffed by confreres of the Extra Patriam Vice Province. While delegation of vows is nothing new, the pandemic gave new meaning to the unity and solidarity between the Denver Province and the Extra Patriam Vice Province. This renewal brought into fruition a definite sign of God's grace present during this trying time. Please continue to pray for Thien as he continues to discern God's call in initial formation and beyond.
Congratulations to Redemptorist Ordination Jubilarians: 60 years: Fr. Alton Carr; Fr. William Wright. 50 years: Fr. Joseph Butz; Fr. Robert Halter; Fr. Victor Karls; Fr. Gregory Mayers; Fr. Andrew Meiners; Fr. Mark Scheffler. 25 years: Fr. Luong Uong.
---
In Remembrance: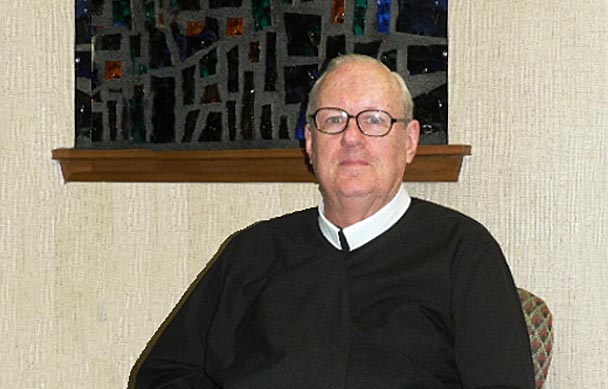 Rev. Donnell Kirchner, C.Ss.R.: Please pray for the repose of the soul of Fr. Donnell Kirchner, C.Ss.R., who died suddenly at home at the Holy Ghost Redemptorist rectory in Houston on May 13, 2020. Fr. Donnell embodied the Redemptorist missionary charism and served the poor and abandoned for 54 years—40 of them in the Amazon Region of Brazil.
Fr. Donnell was born on December 24, 1940 in Fort Benning, GA, but he grew up in Omaha and considered Nebraska his home. He made his first profession of vows on August 2, 1961 and professed perpetual vows on September 2, 1964. He was ordained to the priesthood on June 22, 1966.
Fr. Donnell served in parish and formation ministry in Manacapuru, Belem and Manaus in the Amazon Region of Brazil. He wrote several booklets in Portuguese, and frequently contributed articles to newspapers and magazines.
Fr. Donnell was nearly 70 years old when he returned to the USA. He joined the Liguori Mission House mission team and was a popular and effective preacher. After a brief stint at St. Mary of the Assumption Parish in Whittier, CA, he was appointed Co-Director of Formation at Seelos Theology Residence. He learned Spanish while he was in his early 70s and was a valued member of the Hispanic ministry team based in Baton Rouge, LA. He was appointed to the Holy Ghost Community in Houston in 2019. May he rest in the eternal peace of our Redeemer.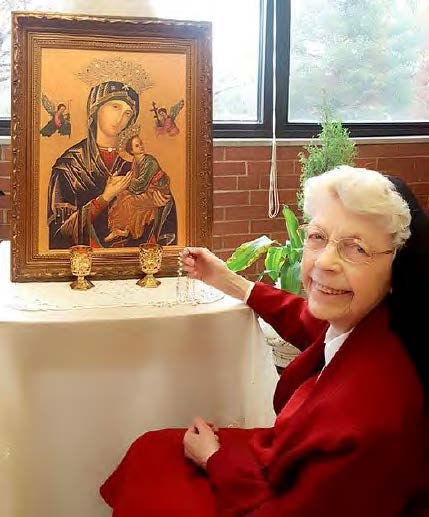 Sr. Eleanor, O.Ss.R.: Please pray for the repose of the soul of Sr. Eleanor, born Eleanor Wilkinson in Montreal into a very large and loving Catholic family on December 12, 1934. She was known for her constant smile and her lovely voice – which remained with her almost to the end of her life. Early on, she felt a call to be a contemplative nun. A Redemptorist visiting their parish told her about the Redemptoristines, so she and her mother went to the monastery in Barrie, Ontario, in 1954. Sr. Eleanor said that she knew this was the place God was calling her to as soon as she stepped in the front door. She made vows and received the name Sr. Mary Julia of the Divine Word (Julia after the foundress) in 1957.
As the numbers of vocations increased, a foundation was established in Liguori, in April 1960. Sr. Eleanor was shocked when she was chosen Novice Mistress for the new foundation in Liguori, a delegated job usually reserved for a Sister who had been professed longer. Sister often mentioned how grateful she was for the wise spiritual guidance given by Fr. Donald Miller during those confusing times of religious life right after Vatican II. She attributes part of her fidelity to his direction, and that of other Redemptorists, throughout the years.
Two decades later, an invitation to start a foundation arrived from the Redemptorists of the South African Province. Sr. Eleanor was selected as foundress, and was sent to South Africa with Sr. Alice. The Sisters settled in a small village at the outermost area of the Archdiocese of Durban. Archbishop Denis Hurley and then Archbishop Wilfrid Napier welcomed them to Bergville, a village nestled at the foot of the majestic Drakensburg Mountains that border the African kingdom of Lesotho.  For their remunerative work, the Sisters mounted icon prints on wood. The Redemptorists used these plaques during their missions to teach and encourage people to pray. The people bought them and proudly hung them in their homes. She often remarked on how blessed she was to have been missioned on the foundation in South Africa. She was later elected Prioress at Liguori during the triennial elections.
Her commitment has always been strong. Community life and interest in her Sisters was blended with compassion, prayer and a listening ear. Sr. Eleanor's earthly life ended on May 13, in the same spirit that guided her through the 60 plus years of religious profession: I am here, Lord, to do Your Will. — Sr. Ann Marie, O.Ss.R.
---
Promoting Racial Justice
Approximately 300 people gathered at St. Alphonsus "Rock" Church in St. Louis on June 27 for a Prayer Vigil, Standing for Racial Justice gathering sponsored by the Peace & Justice Committee of the Archdiocese of St. Louis. "It was a great witness, and many people driving by honked their horns in support," said Fr. Steve Benden, pastor. "Several excellent speakers focused on Black Lives Matter and White Privilege, leading up to the most dramatic part of the event – 8 minutes and 46 seconds of silence – the time it took to murder George Floyd. It is amazing how long that time period is when you're thinking about George Floyd dying."
Fr. Steve believes that systemic racism must be eradicated, and that these kinds of events must continue because we need constant reminders to be kind and loving. "I can call for an end to racism, but I choose to call for love of neighbor in every situation, regardless of skin color. I call for love even within our own families, parishes, states and country. Each person must make that change in their own heart first; otherwise, nothing will change."
Support in Trying Times:
St. Alphonsus Parish in Brooklyn Center hosted a food drive in response to the COVID-19 outbreak. The parish's Council of Catholic Women and Knights of Columbus led the food drive. Parishioners were invited to drop off non-perishable food, toiletries, and other nonperishable items during the weekend of April 25-26. Gift cards and other monetary donations were also accepted. Monetary donations were used to purchase items that were not donated, such as food particular to different cultures. Items collected were packaged during the week and picked up the following weekend by parishioners in need. The food drive turned out to be a great success: we had a hall filled with donations picked up by hundreds of needy families. People really showed how much they care for one another, as it was truly a community effort. Volunteers were eager to help and felt blessed to witness the joy of those who came to receive help. —Quy Duong, C.Ss.R.
---
And More!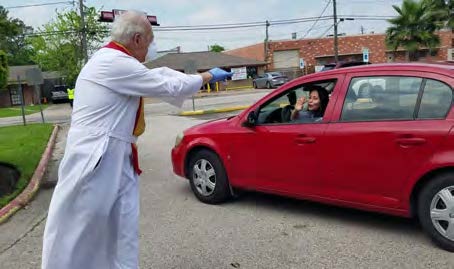 A Drive-Thru Holy Week: Fr. Bill Bueche, pastor of Holy Ghost Church in Houston, organized a series of "drive-thru" processions for parishioners during Holy Week last April. "People want and need to feel connected to their church and their pastor," he explained. "Giving everyone a small symbol of each celebration is one way to allow everyone to feel connected and to participate actively in each special celebration. Equally important, I greeted and blessed each of them as they passed through in their cars. As for me, I wanted to feel close to my people."
Palm Sunday saw families in nearly 1,000 cars pass by to receive blessed palms and to greet Jesus in exposition in front of the church. On Holy Thursday, about 1,400 "breads" were handed out, together with programs for the bilingual live transmission of the Lord's Supper that took place that evening. Families driving by on Good Friday received a photo of the large crucifix in the church sanctuary to keep in their homes for veneration. Around 800 families passed by in their cars on Easter Sunday and received Holy Water (in the form of a blessed unopened bottled water) together with a blessing and sprinkling of blessed Easter water by Fr. Bill. Telemundo.  "We hope that these initiatives, together with live broadcasts of each Holy Week ceremony on YouTube, allowed our people 'in exile' to experience some comfort from their faith by coming home to 'their' church and their community," Fr. Bill said.
Feeding the Hungry in Houston: In April in the opening stages of the quarantine, Holy Ghost Parish in Houston began distributing 1,000 hot meals from a local café to families of school children, parishioners and neighbors in need. Danny Sheena, who owns a law practice and SLS Properties, a real estate company, is generously providing the food, while parish volunteers are handling the labor-intensive distribution of meals. "This is just another example of the tremendous generosity and charity of people in Houston at this time," said a grateful Fr. Bill Bueche, pastor.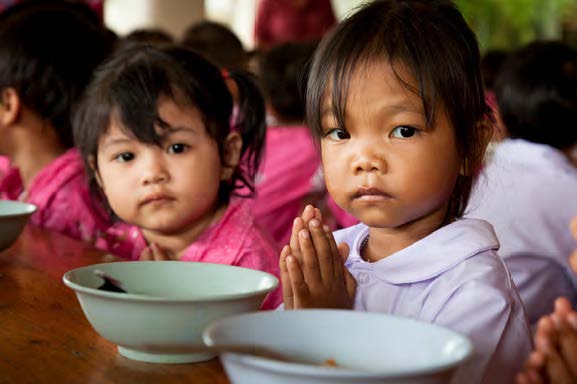 Caring for the Kids at Mercy Centre: Due to the quarantine all of Fr. Joe Maier's 160 kids at Mercy Centre in the Klong Toey District of Thailand are house bound – but healthy! Although it's now summer break, Fr. Joe's 22 slum school kindergartens are open and serving the community. Staff has devised a plan to maintain social distancing for the 2,000 students. They are teaching only 10 kids at a time for 30 minutes and sending them home with homework before the next group of 10 arrives for class. The Mercy Centre kitchen that serves the schools also is open and serving as a resource for the poor in the neighborhood. Teachers and community leaders and elders have invited the poor to the kitchen to cook and eat. They're also welcome to any leftovers. Fr. Joe is grateful to the Buddhists and others in the community for contributing to the effort to help in this time of great need.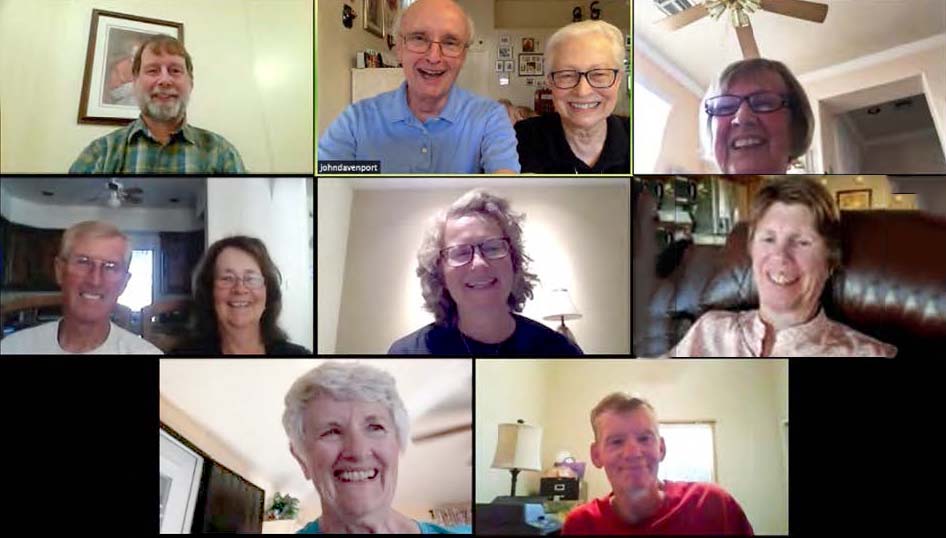 Zooming in on Redemptorist Spirituality: Nine participants joined Fr. Greg May, C.Ss.R., in a spirited – as well as Spirit-filled – discussion of Redemptorist spirituality. The series of eight workshops was conducted via Zoom from April through May. The group's wide-ranging discussion included Christian theologians Origen, Anselm and Abelard. The full series of lectures can be found on YouTube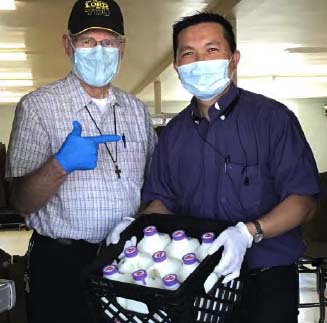 Creating Neighborhood Bonds: Redemptorist St. Gerard Elementary School is one of four schools that the Diocese of Baton Rouge chose as food distribution sites. The first week we gave out 150 bags of food to families. The second week we gave about 400 bags of food to all types of families. Fr. Tim Watson, Fr. Tat and a few volunteers from the parish helped to distribute food. We are so grateful to the diocese to be able to provide some food in this difficult time in our district community.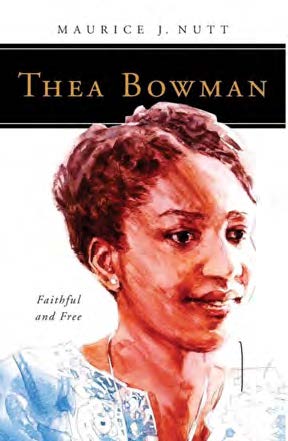 Excellence in Publishing Award: Our own Fr. Maurice Nutt's Thea Bowman: Faithful and Free won the third-place prize in the biography category of the Association of Catholic Publishers' 2020 Excellence in Publishing Awards! To Speak the Truth in Love, a biography of Sr. Theresa Kane, RSM by Sister Christine Schenk, CSJ (Orbis Books) received first place; and Encountering Mother Teresa by Linda Schaefer (Our Sunday Visitor) received second place. "While I have edited three earlier books, this was my debut monograph and it placed in a national book competition – Unbelievable!" Fr. Maurice said. "Besides, winning behind a book about Mother Teresa isn't too shabby!" Congratulations to Liturgical Press for winning the most awards – eight – out of 14 categories in the competition.
Special thanks to Kristine Stremel and DenverLink for providing these updates.

---
UPCOMING DATES
July 16: Our Lady of Mt. Carmel
August 15: Feast of Assumption
August 22: Queenship
September 8: Birth of Mary
September 12: Holy Name of the Blessed Virgin Mary
September 24: Our Lady of Mercy
September 27: St. Alphonsus Liguori Birthday
October 3: Bl. Seelos Feast Day
October 7: Our Lady of the Rosary
October 16: St. Gerard Majella Feast Day