Fall 2019 Denver Province Snapshots
---
Ordinations, Professions & Jubilarians:
Celebrating 75 years of ordination: Rev. Wilfred Eugene Lowery; Celebrating 70 years of ordination: Rev. Richard Thiele, Rev. Leo Travis; Celebrating 60 years of ordination: Br. Clement Furno, Rev. Joseph W.J. Morin, Rev. Thomas Danielsen, Rev. Ramon Dompke, Rev. Hugh "Ricardo" Elford, Rev. Michael Shea; Celebrating 50 years of ordination: Rev. John Steingraeber, Br. Michael Rhodes, Br. Paul Jorns.
---
Vocations: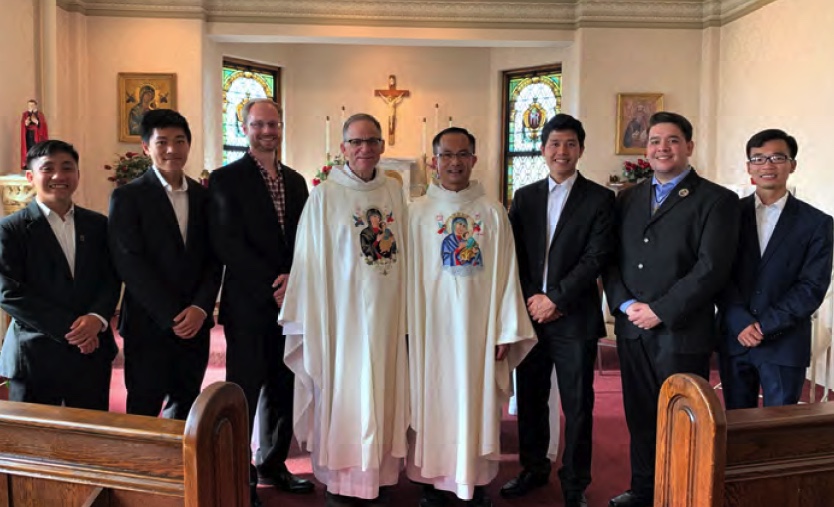 Novitiate Year Begins in Ohio: We marked the beginning of the new novitiate year on July 24 with a special Mass celebrated by Fr. Jack Kingsbury, North American Conference Coordinator. Concelebrants included: Fr. Joseph Hung Le, formation director at the philosophy level for the Extra-Patriam Vice Province, Fr. Ed Eherer, novice master, Fr. Chuong Cao, assistant novice director, and Fr. Mike Sergi, pastor of St. Gerard Parish. Our six novices include José Montoya Guerrero and Steven Urban for the Denver Province and Augustinô Trần Quốc Bảo, Phaolô Nguyễn Xuân Vinh, Giuse Micae Nguyễn Triều Joseph and Gioan Baotixita Hồ Trọng Đại for the Extra-Patriam Vice Province. We ask for your prayers for the entire community: our novices discerning a Redemptorist vocation, and those of us in leadership responsible for accompanying and directing them on their spiritual journeys.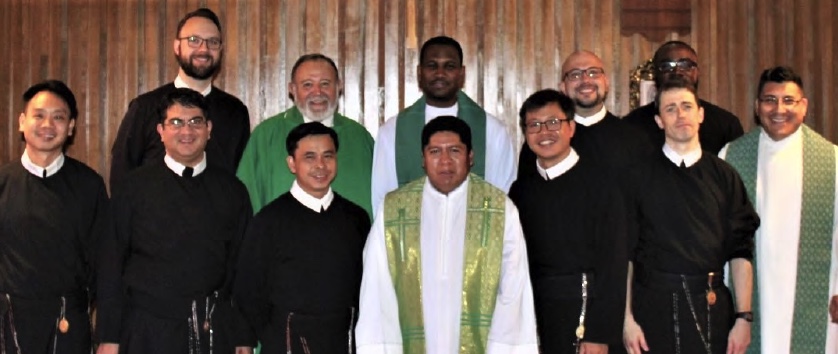 Back to School for North American Theologate: Students returned to an even more diverse North American Theologate community, welcoming two Redemptorists from Bolivia to San Antonio—Fr. Constancio Alipo Flores Nina and Fr. Freddy Lazcano Perez. The two Bolivian confreres are studying the English language, and plan to take additional courses in theology. Students began the new term at Oblate School of Theology this week, an opportune time for a new community photo.
Summer Internships: Thien Hoang, C.Ss.R., and Ken Stigner, C.Ss.R., recently completed their summer Clinical Pastoral Education (CPE). Thien worked at MD Anderson Cancer Center in Houston, while Ken completed his internship at St. Luke's Hospital and lived with the Our Lady of Perpetual Help Redemptorist Parish community in Kansas City. Both found the summer experiences important and enriching. "The experience was very intense and demanding, but also very rewarding." Thien commented. "I learned a lot, especially in a cancer center, about the nature of grief and loss, as well as the healing power of faith. It was amazing to see what offering a single prayer did for people, and the effect it continues to have, even today."
---
Conference: Redemptorists and Race
"Redemptorists and Race," is both a relevant and important topic for the Institute of Redemptorist Historical Studies—North America's triennial conference scheduled October 21-24 at the Redemptorist Retreat Center in Oconomowoc. "We have evolved from a group of European immigrant Redemptorists who arrived in 1832 to work with immigrants and Native Americans/First Nation Peoples, to a diverse community working with migrant groups and parishes struggling to integrate immigrant communities," explained Fr. Rich Luberti. We will discuss how Redemptorists have historically treated racial issues, focusing on the African-Americans, Indigenous Canadians, Hispanics, Vietnamese and Afro-Carribeans."
---
And More!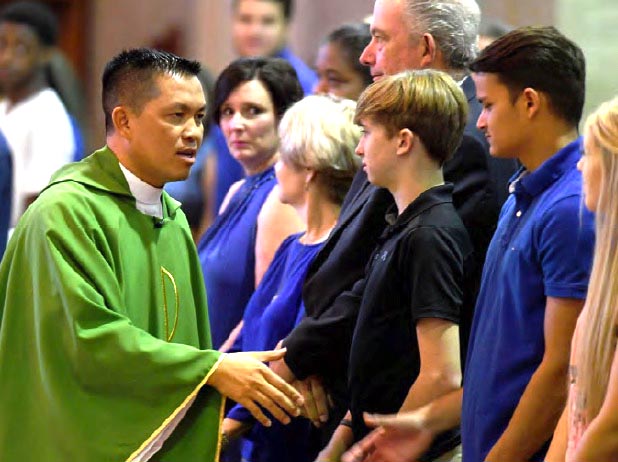 First Responders Honored at Annual Blue Mass: Families of fallen officers and more than 50 first responders and law enforcement officials who serve and protect the Baton Rouge community were honored at St. Gerard Parish fourth annual Blue Mass. Fr. Tat Hoang, newly appointed pastor, said Mass. Braley Garafola, a recent high school graduate, paid tribute to her father and other slain officers, and all of those gathered at the Blue Mass with a beautiful performance of "On Eagle's Wings."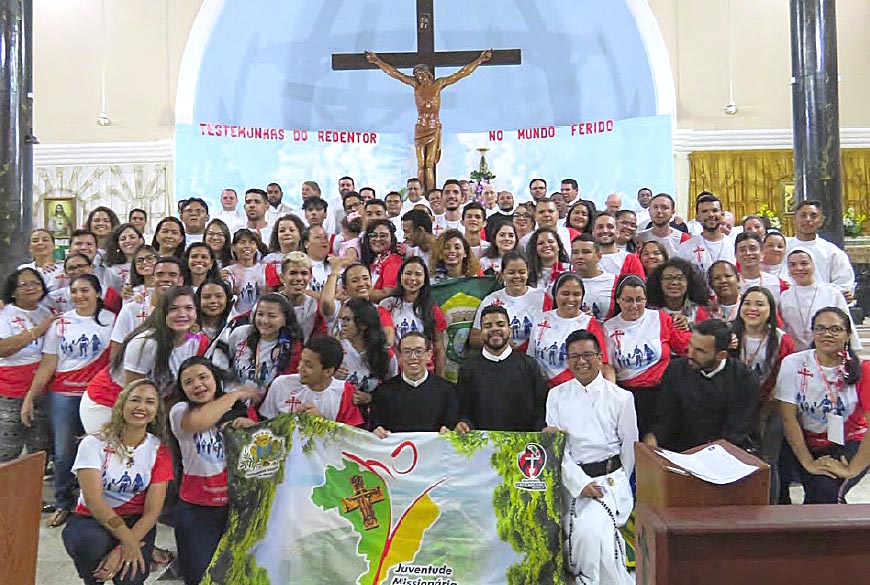 Vice Province of Manaus Hosts International Youth Congress: The Vice Province of Manaus was proud to host "Jumire," an International Congress for leaders of the Redemptorist Youth ministry, for the first time.  About 100 youth and religious men and women from throughout Brazil, other Latin American countries and Europe gathered for "The Youth, Witnesses of the Redeemer in a Wounded World" at the Crostarosa Retreat House outside Manaus on July 9-14. A document that can be adapted to the culture of each region was presented for use as a guide to developing Redemptorist youth activities. Fr. José Amarildo Luciano da Silva, Vice Provincial Superior of Manaus, presided at the closing liturgy at Our Lady of Aparacida Church, with many Redemptorist concelebrants.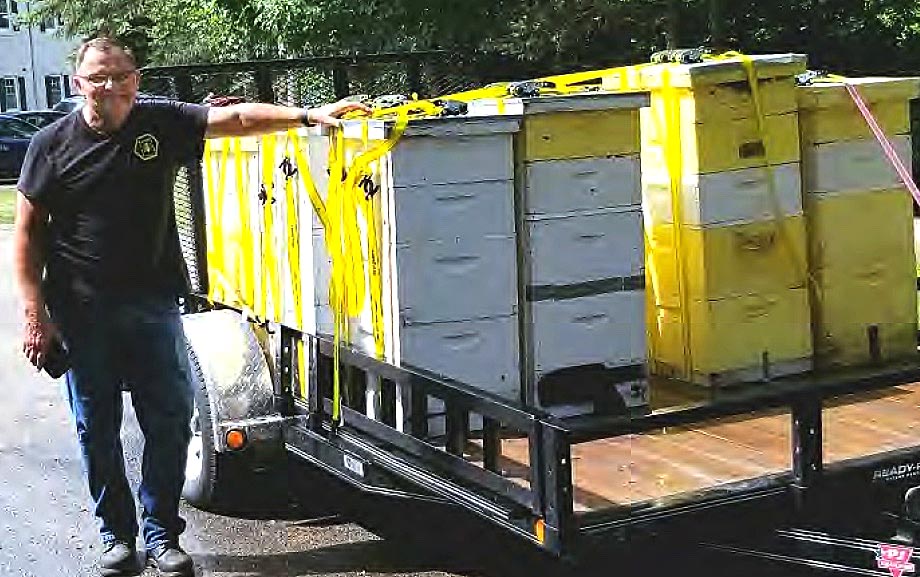 Moving with the Hive: Br. Gerry Patin, aka "Brother Beekeeper," loaded up twelve hives of bees at the Redemptorist Retreat Center in Oconomowoc in July and drove them to the St. Clement Redemptorist Missionary Community in Liguori, where he has been appointed director. It started out a hot and humid day, and the hives needed to be hosed down to keep them cool along the drive. As the journey progressed southward through Illinois, the remnants of Hurricane Barry took over the job of cooling the hives. Two friends helped transport Br. Gerry's beekeeper equipment in a pickup truck. We hope that the bees will enjoy pollinating the beautiful grounds in Liguori.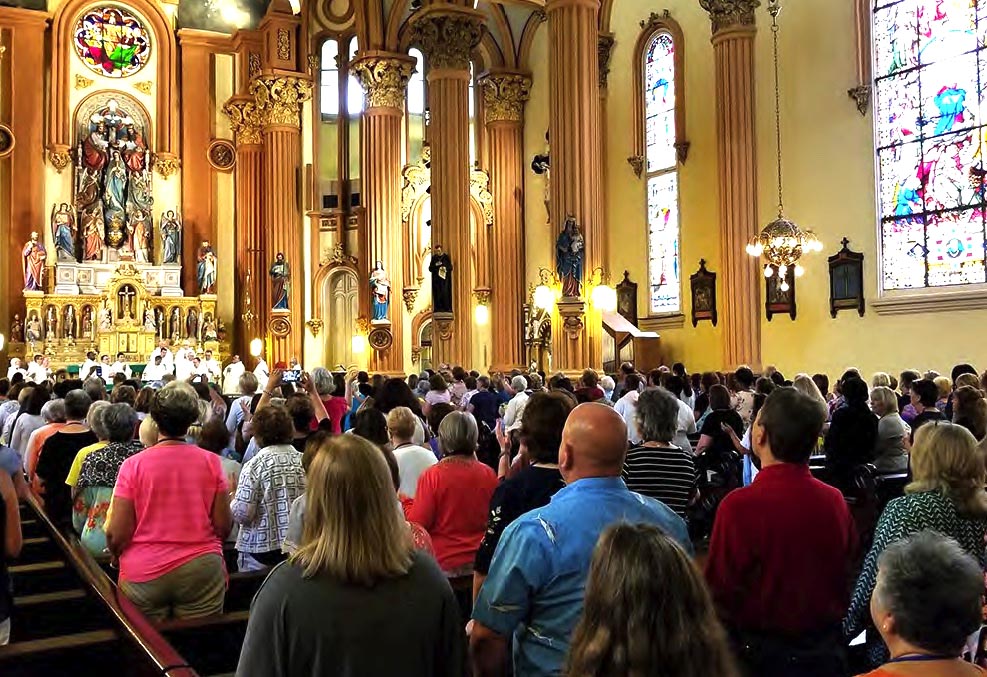 Faithful Tour Seelos Shrine: Fr. Harry Grile, director of the Seelos Shrine, welcomed 350 members of Magnificat, A Ministry to Catholic Women, who attended the 15th International Leaders Conference this week in New Orleans. The group celebrated Mass in honor of Blessed Seelos at St. Mary's Assumption Church and toured the Seelos Shrine. Magnificat is a private association of the Catholic faithful designed to help women to open more and more to the Holy Spirit through a deeper commitment of their lives to Jesus as Lord, and to impart the Holy Spirit to one another by their love, service and sharing of the good news of salvation.
City of Manaus Honors Redemptorist Missionary: Congratulations to Fr. Tom (Miguel) McIntosh, who was honored for his missionary service in the Amazon Region of Brazil last week by the City Council of Manaus. Graciously accepting the award from City Councilman Elias Emanuel Rebouças de Lima, Fr. Tom dedicated it to all of the Americans who have served as missionaries in the Amazon Region.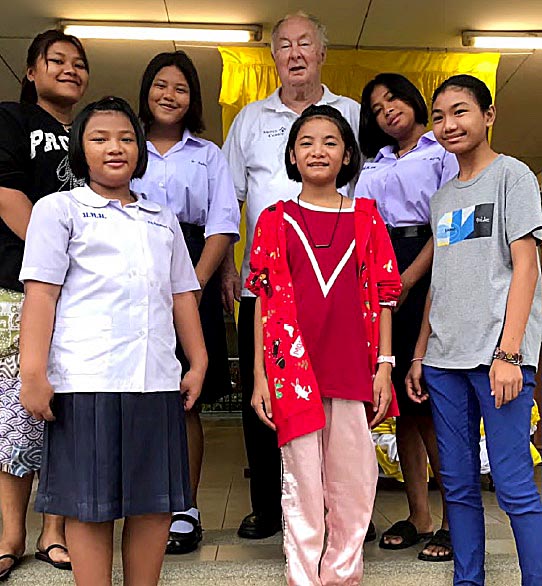 Ready for School: Special thanks to Fr. Joe Maier for sharing news from Bangkok, Thailand! A few of Fr. Joe's kids prepare to leave for school as Fr. Joe shares some last-minute words of wisdom.
Partnership in Mission Workshop: The North American Conference for Partnership in Mission (PIM) is sponsoring a workshop for leaders and animators of Circles of Redemptorist Associates in November. Redemptorist confreres and one lay person from each Circle of Associates in North America are encouraged to attend the gathering, which is scheduled on November 22-24 at the Redemptorist Renewal Center in Tucson. "We're hoping to have at least one Circle of Associates connected to each Redemptorist community," explained Fr. Greg May, Denver Province PIM Coordinator. "We currently have four Circles of Associates, one of which is connected to Life Directions, a Redemptorist ministry. We have 14 Redemptorist communities in the Denver Province, and hope that this workshop will help with the formation of Circles of Associates at every ministry site."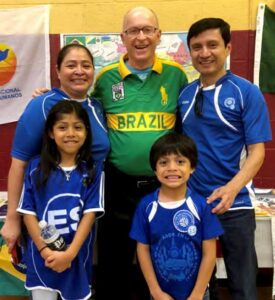 Fiesta of the Fatherlands: Fathers Donnell Kirchner and John Gouger recently participated in the annual Fiesta of the Fatherlands, de las Patrias, coordinated by the Hispanic Young Adult Group at Holy Ghost Parish in Houston. The parish's Hispanic Youth Group created displays for Mexico, Honduras, El Salvador, Guatemala and Costa Rica. We added Amazonas, Brazil, since our combined missionary experience there exceeds 60 years!
Special thanks to Kristine Stremel and DenverLink for providing these updates.
---
UPCOMING DATES
November 1: All Saints Day
November 2: All Souls Day
November 21: Presentation of the Blessed Virgin Mary
December 8: Immaculate Conception
December 12: Our Lady of Guadalupe
December 25: Christmas
December 27: Feast of the Holy Family
January 1: Solemnity of Mary
January 5: St. Neumann Feast Day
January 6: Epiphany
January 10: Bl. Seelos Birthday
January 24: Our Lady Queen of Peace