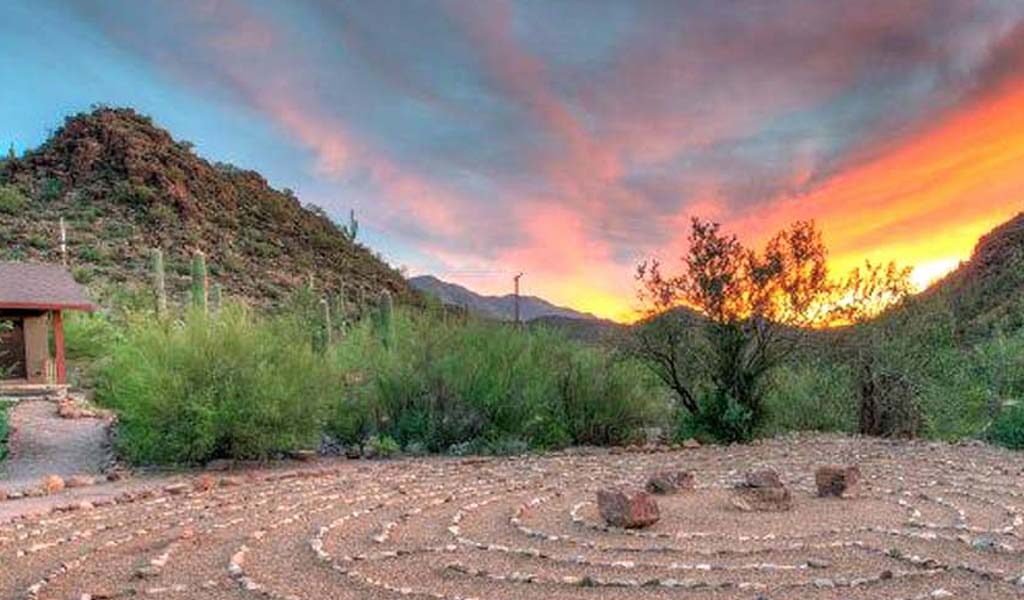 Thursday Evening Spirituality
Thursday evenings we gather to study Redemptorist Spirituality and share the ministries that we are involved in. Then, after one hour, we have a dinner together."  
By Fr. Paul Coury, C.Ss.R.
It is a Thursday evening about 4:45 pm. The sun is low in the wester sky, just hanging above our "Way of the Cross" Mountain behind the Redemptorist Renewal Center in Tucson, Arizona. Cars are flowing into our parking lot. People are gathering, hugging, talking, and laughing. This is the Thursday Evening Meeting of the Tucson Circle of Redemptorists Lay Associates.
Every other Thursday evening, we gather to study Redemptorist Spirituality, learn about the Redemptorist Saints, pray together in the Spirit of Saint Alphonsus Liguori, and share the ministries that we are involved in. Then, after one hour, we have a dinner together. This Tucson Circle of Redemptorist Lay Associates is led by Lee Morrison, a lay woman, and by me, Fr. Paul Coury, a Redemptorist priest.
The program first began in January of 2018. Lee and I announced to Our Lady of the Desert Parish that we were forming a group to study Redemptorist spirituality. We made the offer that anyone who would like to join us, just come by on Thursday evening at 5:00 pm. Lee and I thought that we might get ten people at most to attend such a group. To our surprise 35 people showed up for the first evening. We were overwhelmed! We had to move to a bigger room!
Right now we have 40 people in the Circle. At first, we met every Thursday evening. We spent the hour of 5-6 pm studying and discussing Redemptorist Spirituality and the Charism of Saint Alphonsus Liguori, the founder of the Redemptorist Order of Priests and Brothers. The second hour from 6-7 pm we dined together and socialized. After the first six months of meeting weekly, we now have changed to meeting twice a month.
In January 2019, after one year of meetings, our 35 associates made a formal commitment to become Redemptorist Associates. This commitment means they will stay in the program for another year. They will also identify and share a ministry that they are committed to.
After all the Masses a few weeks ago, we held an information sharing session with anyone else in the parish who might be interested in joining us. The actual "joining" will happen in the Fall. We do not know what we will do if we get another 40 people who want to be Redemptorist Associates. It is quite the miracle!
The Spirit of Saint Alphonsus Liguori and the charism of the Redemptorists is inspiring lay people to join us in this great mission of study, prayer, ministry, love, and compassion. Maybe it is a tidal wave. We can only Hope.